About Our Practice
Greater Philadelphia Oral Surgery, an oral maxillofacial practice in the Philadelphia area, strives to provide every single patient with the highest level of oral surgical care to achieve the best results. Dr. Robert Mogyoros, a Doctor of Dental Medicine (DMD), provides treatment for diseases, injuries, and defects of oral and facial structures. From expert dental implant placement to wisdom tooth extractions, from bone grafting to facial trauma treatment, your oral health and surgical needs will be met.
The entire team at Greater Philadelphia Oral Surgery serves our patients with compassion and offers the most comfortable experience throughout the entire procedural process. If you are in need of oral surgery, our friendly staff is happy to schedule your initial consultation and answer any questions you may have. Greater Philadelphia Oral Surgery proudly serves the entire greater Philadelphia region with a convenient office location in Elkins Park, PA. Call us today at (215) 379-3382 to schedule a consultation with one of our exceptional oral & maxillofacial surgeons.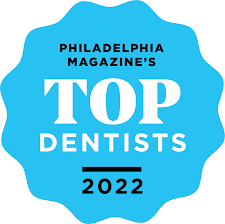 What Our Patients and Colleagues Have to Say about Greater Philadelphia Oral Surgery
"I was petrified of getting my wisdom teeth taken out, and Dr. Mogyoros did an amazing job. I have minimal swelling, no pain, didn't have to take any strong medication, and was back to normal the next day. Thank you, thank you, thank you!!"
"Wow I'm so happy and special I feel about this Dr and staff phenomenal customer service and awesome team work and most importantly clean place."
"The best oral surgeon in the state. I had my wisdom tooth removed at the age of 35. They were very friendly and nice. And the doctor removed my wisdom tooth in 10 seconds without any pain. Very competent and professional, well experienced doctors."
"Dr Mogyoros said he would stay late to fit me in that day. He is truly a life saver. Procedure was done in no time and surprisingly I'm not in any kind of serious pain. Thank you once again. :)"
"Got my wisdom teeth removed yesterday and I have had 0 pain and no bleeding or swelling AT ALL. I was in and out in 30 mins. The staff is amazing and Dr Mogyoros is the best."
"I was extremely nervous about getting my wisdom tooth pulled. However. Dr Keyser did an amazing job pulling the tooth with no problem. I had very little to no pain the next day. I would recommend him and the GPOS office to anyone needing this service. Thanks for a great experience"